---
[FR]
Chers visiteurs,
La situation exceptionnelle liée à la crise du Corona-Virus qui paralyse depuis bientôt un mois la vie de notre société et a changé profondement notre quotidien est loin d'être terminée. Même si on commence à envisager un retour pas à pas vers la normalité, personne ne sait quand ceci se fera et combien de temps ça va durer.
Il nous semble évident que fin mai 2020, quand la neuvième édition du festival « Bealtaine » devrait avoir lieu, nous serons encore loin d'un vrai retour à la normalité. En tant qu'organisateurs, nous sommes confrontés à beaucoup d'inconnues qui rendent la préparation du festival dans de bonnes conditions très difficile, voire impossible. S'y ajoute que l'organisation d'un festival comme le « Bealtaine » est peu compatible avec les décisions que le gouvernement luxembourgeois a pris pour lutter contre la propagation du Corona-Virus.
C'est pourquoi nous avons pris la décision que la neuvième édition du festival «  Bealtaine » n'aura pas lieu  le 30 et le 31 mai 2020 mais sera reporté au 22 et 23 mai 2021.
Nous espérons vous revoir tous ce weekend afin de passer ensemble une belle neuvième édition du festival « Bealtaine » dans de bonnes conditions.
Meilleures salutations
L'équipe d'organisation du festival
Dear visitors,
The exceptional situation linked to the Corona-Virus crisis, which is paralyzing the life of our society since a month and has profoundly changed our daily lives, is far from being over. Even if we start talking about a step-by-step return to normality, nobody knows when this will start and how long it will last.
It seems obvious to us that at the end of May 2020, when the ninth edition of the "Bealtaine" festival should take place, we will still be far from a real return to normality. As organizers, we have to face many unknowns that make the preparation of the festival in good conditions very difficult, if not impossible. In addition, the organization of a festival like the "Bealtaine" is hardly compatible with the decisions that the government of our country has taken to avoid the spread of the Corona-Virus.
So we have decided that the ninth edition of the "Bealtaine" festival will not take place on May 30 and 31, 2020 but will be postponed to May 22 and 23, 2021.
We hope to see you all on this weekend in order to spend together a beautiful ninth edition of the "Bealtaine" festival in good conditions.
With kind regards
The festival organizing team
[DE]
Sehr geehrte Besucher,
Die außergewöhnliche Situation im Zusammenhang mit der Corona-Virus-Krise, die das Leben unserer Gesellschaft seit fast einem Monat lahm legt und unser tägliches Leben grundlegend verändert hat, ist noch lange nicht vorbei. Selbst wenn wir anfangen, über eine schrittweise Rückkehr zu einem normalen Alltag zu reden, weiß niemand, wann dies geschehen wird und wie lange es dauern wird.
Für uns ist klar, dass wir Ende Mai 2020, wenn die neunte Ausgabe vom "Bealtaine" Festivals stattfinden soll, noch weit von einer tatsächlichen Rückkehr zur Normalität entfernt sind. Als Organisatoren haben wir es so mit vielen Unbekannten zu tun, die die Vorbereitung des Festivals sehr schwierig, wenn nicht sogar unmöglich machen. Darüber hinaus ist die Organisation eines Festivals wie dem "Bealtaine" kaum mit den Entscheidungen der luxemburgischen Regierung zur Bekämpfung der Ausbreitung des Corona-Virus vereinbar.
Aus diesem Grund haben wir beschlossen, dass die neunte Ausgabe des Festivals "Bealtaine" nicht am 30. und 31. Mai 2020 stattfindet, sondern auf den 22. und 23. Mai 2021 verschoben wird.
Wir hoffen, euch alle an diesem Wochenende wiederzusehen, um gemeinsam eine tolle neunte Ausgabe des Festivals "Bealtaine" zu erleben.
Mit freundlichen Grüßen
Das Organisationsteam des Festivals
---
De 30. an 31. Mee 2020 kënnt dir nees eng Rees an Welt vun de Kelten ënnerhuelen, spannend Showkämpf gesinn, un Workshops deelhuelen, en authentescht Keltenlager erliewen, live Musek lauschteren a vill keltesche Spezialitéiten schmaachen…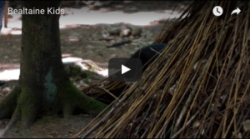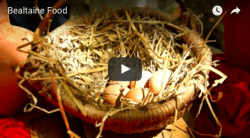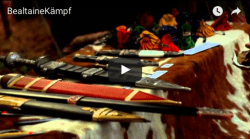 Kommt a besicht déi 9. Editioun vum Bealtaine-Festival um Neihaischen.